After a long coma, we are playing this one today —> click
On saturday we are going to play on Ferment Fest together with tons of good bands. Come to Nowy Targ!
Długo nie dawaliśmy o sobie znać, ale jeszcze nie zdechliśmy. Jakiś czas temu nagraliśmy nowy kawałek na składankę "Za krótko, za szybko", na której znajdzie się jeszcze wiele polskich zespołów grających kawałki o długości około 20 sekund. Nie mamy żadnych wieści kiedy to wychodzi, ale zapewne niebawem (albo i nie). Tymczasem kawałek wrzucamy tutaj do posłuchania.
Zostało nam kilka koszulek, których chcemy się pozbyć za dobrą cenę. 20 zł to chyba niezła cena, nie? Poniżej szczegóły. Oi
We haven't been doing too much lately, but we are not dead yet. Some time ago we have recorded a brand new song for the compilation called "Too Short, Too Fast" LP, which will be also bunch of polish bands playing 20-seconds songs on it. We don't know when it will be out (hopefully soon), but meanwhile you can listen to our song here.
We've got some T-shirts left, which we wanna sell out for good price: 5 euro (it's quite cheap, right?). There are really not many of them, just leftovers. All details below. It's all for now.
MĘSKIE (MALE):
czarne / black: 4 x S
DAMSKIE (FEMALE):
czarne / black: 2 x S
białe / white: 1 x L, 1 x M, 2 x S
szare / grey: 1 x L, 2 x M
20 pln / 5 euro. ORDERS: mad_greg(at)o2.pl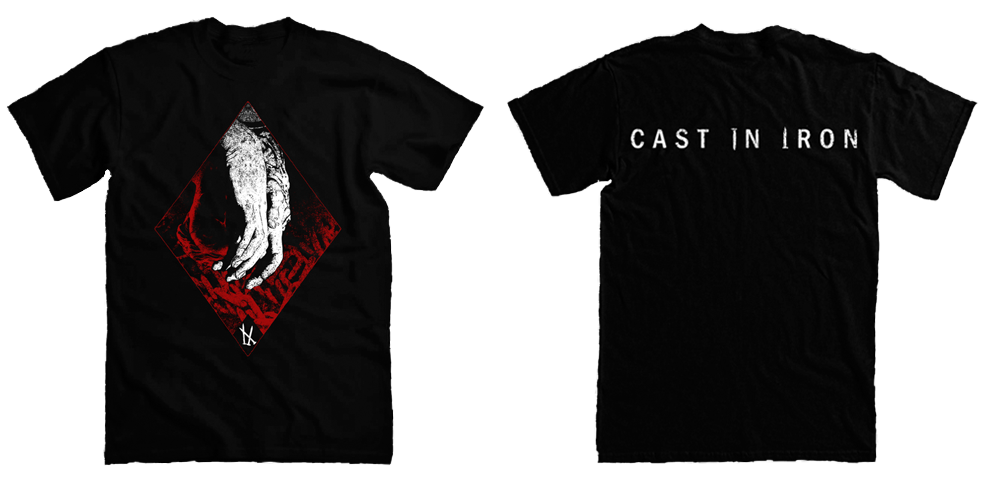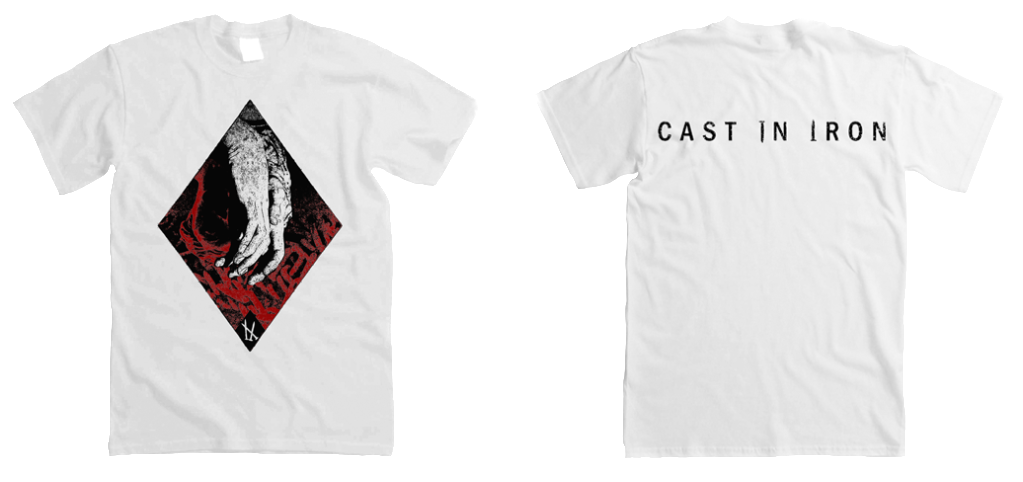 We are playing a few gigs around Poland and Germany together with Government Flu in February. You can see the dates below. See you at the shows!
01.02 – Wrocław @ TBA w/ Government Flu
02.02 – Goerlitz @ JKZ Basta w/ Government Flu, Sonic Booze Machine, Android Empire
03.02 – Leipzig @ TBA w/ Government Flu
04.02 – Help Needed
05.02 – Hannover @ UJZ Kornstrasse w/ Government Flu
06.02 – Potsdam @ Blackfleck w/ Government Flu
07.02 – Greifswald @ JUZ Klex w/ Government Flu, Fed Up!
08.02 – Szczecin @ Piwnica artystyczna Loft Art w/ Government Flu, The Throne
Yo!
We are happy to announce that we will play on the 8th edition of DIY Hardcore Punk Fest in Gdynia this year. Great festival, great people behind it, great atmosphere, loads of good bands – you must be there!
It starts today. We still need help with gig on the 7th of May. Please reach us at castiniron@castiniron.pl if you can help.
See you!
30.04: Wrocław, PL @ Falanster
01.05: Roznov, CZ @ Vrah w/ CTIB
02.05: Prague, CZ @ Cafe Na Pul Cesty w/ Or
03.05: Day Off
04.05: Plauen, DE @ Projekt Schuldenberg w/ No Rest
05.05: Giessen, DE @ AK44 w/ Death Reign, Autonoma Paradise And The Dreadlocks Terror
06.05: Koeln, DE @ AZ Koeln w/ Kain
07.05: HELP NEEDED
08.05: Nijmegen, NL @ De Onderbroek w/ Pigteeth
09.05: Muenster, DE @ Baracke w/ Hyena
10.05: Magdeburg, DE @ Libertäres Zentrum
11.05: Dresden, DE @ Meschi w/ Remek, Gattaca
12.05: Berlin, DE @ Club Cortina Bob w/ Icon Of Evil
13.05: Zduńska Wola, PL @ Variette
Printed for upcoming tour in May. Designed by Szymon Siech http://uberretard.tumblr.com/
Ask about details: mad_greg@02.pl
Price: 40 PLN / 10 euro
Male sizes: S, M, L, XL
Female sizes: S, M, L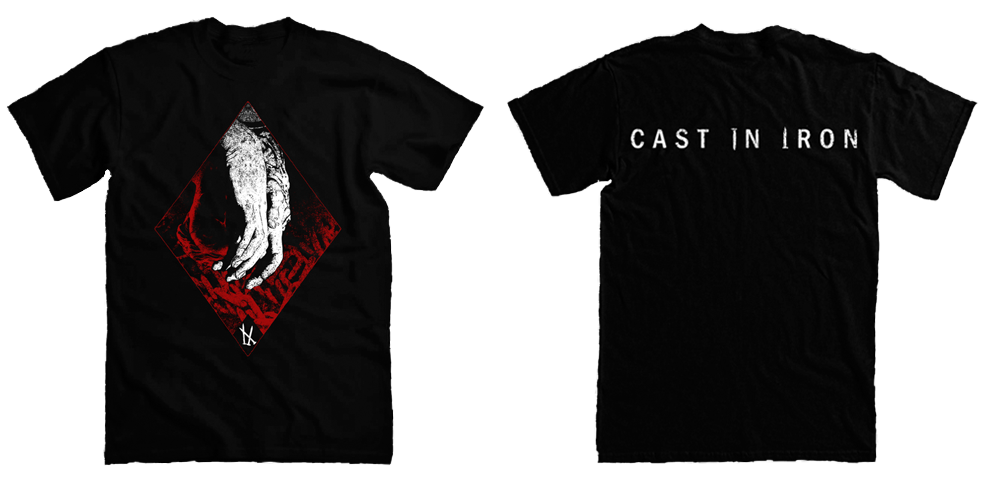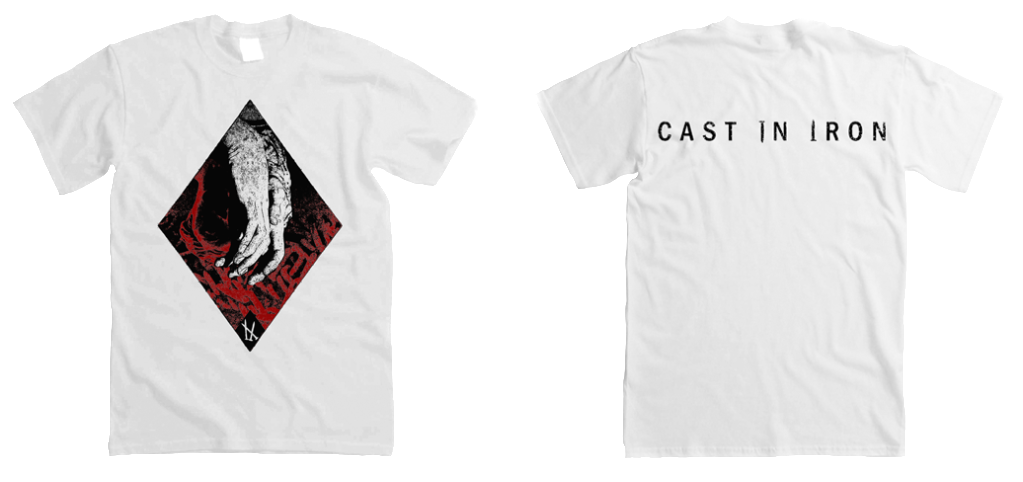 Yo!
Gramy trzynastego w piątek w Lublinie razem z The Stubs. O ile poczta niczego nie zjebie, to będziemy mieli ze sobą kilka egzemplarzy najnowszego numeru Chaos w mojej głowie zine, które już do nas jadą. Jest tam między innymi wywiad z nami. Cena 10 PLN za sztuke. Piątego lutego z kolei gramy w Warszawie razem z kilkoma zacnymi lokalnymi hordami oraz dwoma z Trójmiasta. Wbijać!
Oi
We were sleeping for some time, but we are coming back to life. We started practicing and writing the new songs.
We are going to play as many gigs as we can in 2012. First confirmed date is DIY Hardcore Punk Fest vol. 8 in Gdynia, Poland (July, 13-14th). We are also planning a tour in May. More dates soon.
—
Trochę ostatnio przysnęliśmy, ale wracamy do grania regularnych prób i robienia nowych kawałków. Planujemy też sporo pograć w przyszłym roku. Pierwszą na sto procent potwierdzoną datą jest ósma edycja DIY Hardcore Punk Fest w Gdynii 13-14 lipca. Planujemy też trasę w maju. Więcej dat wkrótce.